Management & Agencies
Football
Management & Agencies
Basketball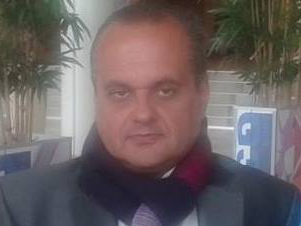 My bussiness and life moto is : WE BUILD  ALONE OUR FUTURE AND WHEN WE DARE FOR SOMETHING THAT WE REALLY WANT IN THE WEND WE HAVE THE SUCCESS ON IT !!
Dear Friends and Collaborator
I am Efstathios Smyris, a Greek Citizen that  i m  involved  as Physical Person since 1990 in activities: Football and Basketball Management, Football and Basketball Agencies, Sports Events and Marketing.
My  activities are mainly in Romania, Cyprus and Holland.
And my bussiness locations are :
1st :  Nr 9 Sos.Pandurii,Sector 5,Bucharest,Romania
2nd:  Mamore Crt,Flat 201,Pyla,7080,Larnaca District,Cyprus
Since 2020 is involved also in Commercial Intermediaries especially in Romanian and Cyprus Market.
For more details in case someone is interested can see in my attached CV (RESUMEE) here

With best regards
Efstathios Smyris 

Football & Basketball Management
Football & Basketball Agencies